Elegant, classic, showstopping, and symbolic, the Easter Lily is a glorious springtime bloom. Associated with the Easter holiday, they are rich with beautiful meaning and are a stunning sight that can fill a room with warmth and delight. Learn more about these classic perennials.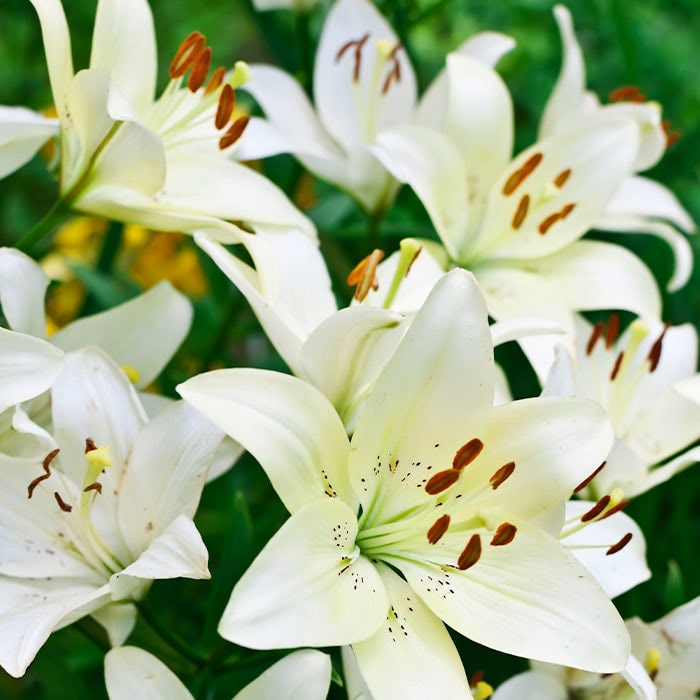 About the Easter Lily
Native to Japan, Easter Lilies are fragrant and fantastic. They are well-known for their large, white trumpet-shaped flowers, although they can also bloom in shades of light pink and pale yellow. The defining characteristics of Easter Lilies include their strong, rigid stems, reaching up to four feet in height, and magnificent blooms that can grow to be six inches wide. The leaves of the Easter Lily are long, broad, and glossy, with a deep green color. Whether flourishing in a spring garden, enhancing the atmosphere of a living room, or acting as symbolic flowers in a church, Easter Lilies offer a sweet aroma to match their graceful beauty.
How to Care for Easter Lilies
Easter Lilies will rebloom as perennial flowers year after year if you tend to them carefully and correctly. Caring for an Easter Lily starts with deciding whether to grow your bulb inside a pot or in a garden. These flowers will thrive best in well-drained soil four to six inches deep and placed in a spot that experiences bright, indirect light and is far away from drafts, such as vents, appliances, and fireplaces. Watering your Easter Lily regularly is necessary; however, overwatering may lead to root rot. A good rule of thumb is to water Easter Lilies once the top inch of soil feels dry. Then, add water until it begins to drain from the bottom of the pot.
Easter Lily Name Meaning
The scientific name for the Easter Lily is Lilium longiflorum. The common name, Easter Lily, comes from the fact that these flowers bloom around the Easter holiday and have become widely associated with this religious celebration. It is also believed that Easter Lilies grew where drops of Jesus' sweat fell to the ground during his final hours on the cross.
Easter Lily Symbolism
The Easter Lily symbolizes purity, hope, comfort, renewal, and spring. Additionally, the trumpet shape of the Easter lily is said to represent a trumpet sounding the message that Jesus has risen. Many churches surround the altar with Easter Lilies to honor the resurrection of Jesus and symbolize the hope of eternal life, making them a nice bloom to bring to church.
Popular Easter Lily Varieties
The most popular Easter Lily varieties include White Heaven, Nellie White, Deliana, Elegant Lady, and Trimphator.
Fun Facts About Easter Lilies
While they are alluring, Easter Lilies are highly toxic to pets. The littlest bit can be life-threatening to cats and cause an upset stomach for dogs.
Easter Lilies can have a long vase life of up to two weeks, proving an attractive choice for indoor arrangements.
Although it shares a common name with the traditional Easter Lily and offers blooms resembling lilies, the Easter Lily Cactus is neither a true lily nor a true cactus but a type of Amaryllis.
The Easter Lily Capital of the World is located along the California-Oregon border and produces most of the world's Easter Lilies.
After Pearl Harbor, when Japanese shipments of Easter Lilies were cut off, the flowers became known as white gold due to their heightened demand.
Easter Lilies have many ties to religion. Along with their connection to the Easter holiday, these blooms are mentioned several times throughout the Bible.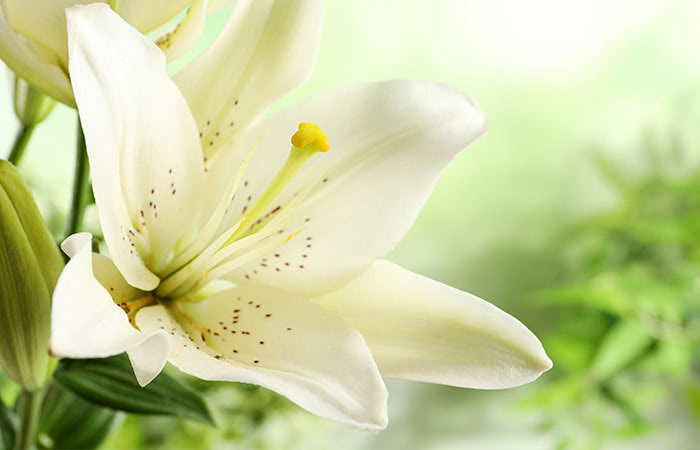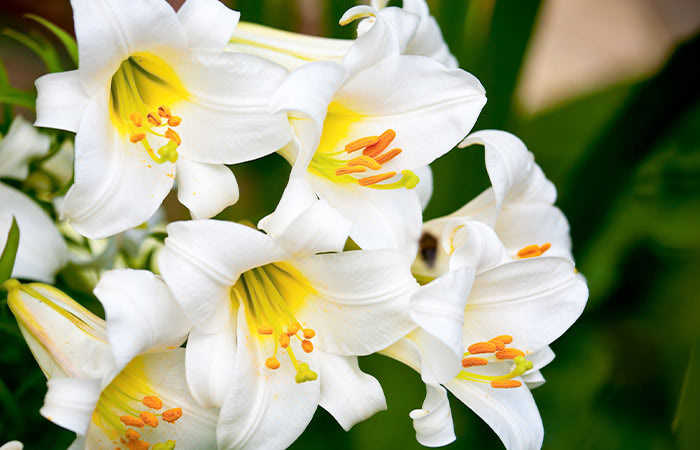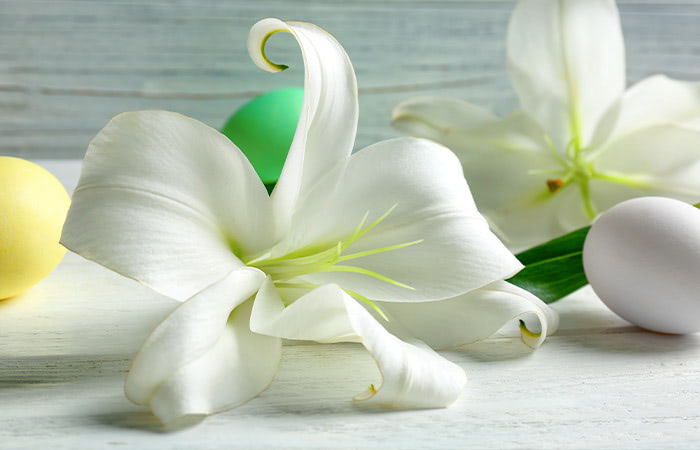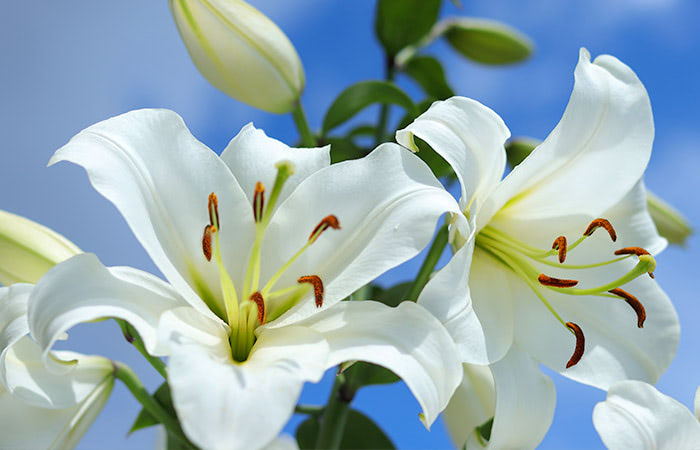 Easter Lily Occasions
In addition to celebrating Easter, Easter Lilies are wonderful and comforting flowers for funerals and memorial services. They are often placed on graves and in memorial gardens to honor the memory of loved ones. Other appropriate occasions for the Easter Lily include Mother's Day, as they signify the love and devotion of moms. Weddings and graduations are also popular times to spot Easter Lilies in bouquets and floral décor due to their connection to new beginnings.
Whether for a religious celebration, springtime home décor, or to commemorate one of life's big moments, we invite you to shop our collection of Easter Lilies.