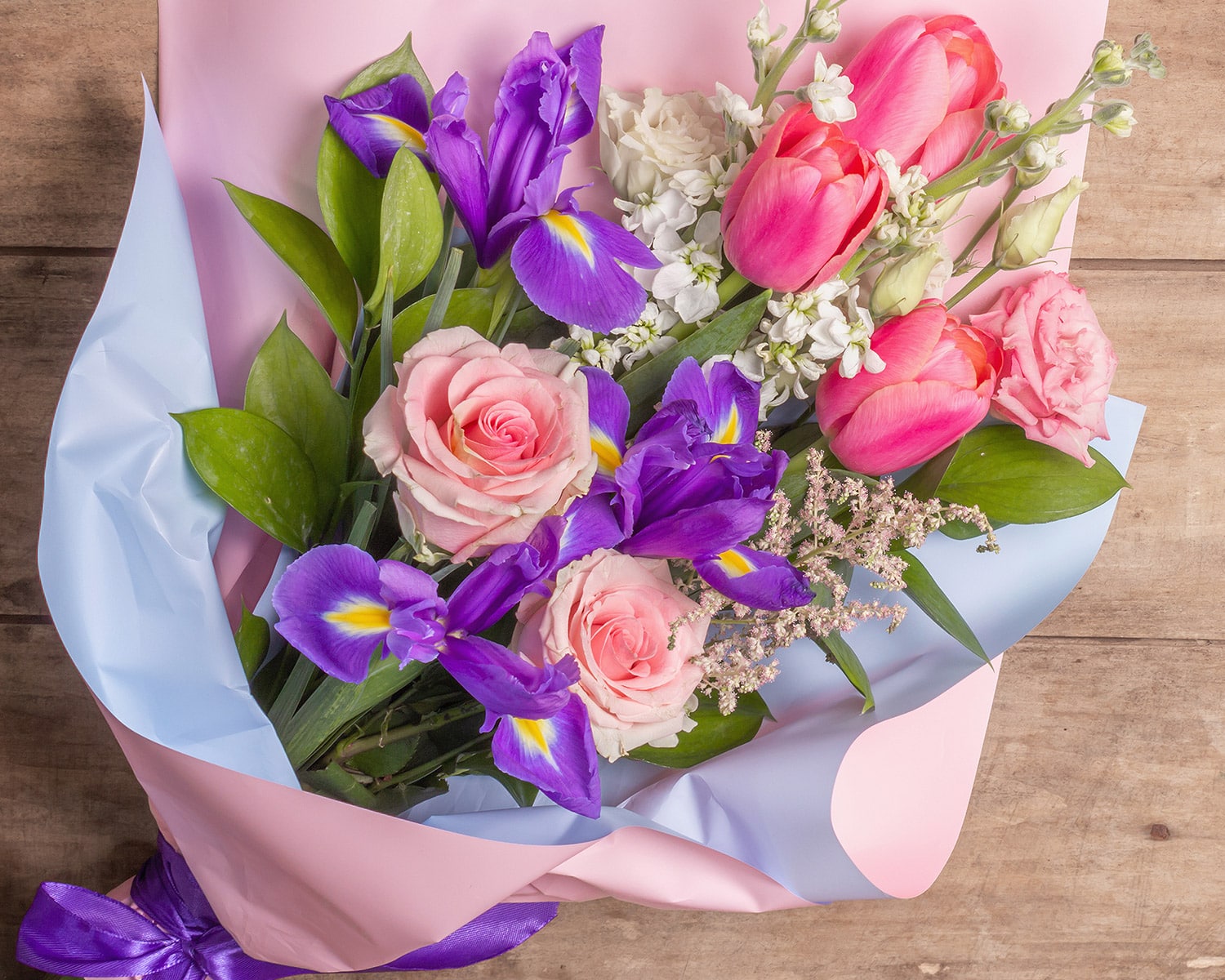 Fun Facts & Meanings About Birth Flowers, Birthstones, and Zodiac Signs
Did you know each month has its own specially designated flower? Like birthstones and zodiac signs, birth month flowers carry special meaning and significance that provide insight into the personality of people born during that month.
Knowing each month's birth flower can help you gift a beautiful flower arrangement that's extra meaningful. Refer to our comprehensive summary below that lists all the months and their designated flower, birthstone, and zodiac sign.
Jump to a
Specific

Month:
January
Capricorn: The Mountain Goat is hard-working, resilient, determined, patient, and wise beyond their years but are often headstrong.
February
Aquarius: Sometimes quirky and offbeat, those with the sign of Aquarius are innovative, progressive, intellectual, and idealistic.
March
Pisces: Those with the Fish sign are mystical and big dreamers prone to escapism but friendly, creative, and caring.
April
Aries: The Ram, a warrior, is bold, passionate, self-assured, and fearless but often obstinate and implacable.
May
Taurus: Bull signs are extravagant and enjoy the finer things in life but are also grounded, practical, and dependable although they like to do things their way.
June
Gemini: The symbol of the Twins, Gemini signs are quick-witted, creative, amicable, and flexible though sometimes flighty.
July
Cancer: Those with the Crab sign are warm, caring, and nurturing as well as loyal, protective, and intuitive but frequently prone to moodiness.
August
Leo: Those who have the Lion sign are confident, extravagant, loyal, ambitious, and love to be the center of attention.
September
Virgo: Virgos are sensible, grounded, detail-oriented, and like to help others but can get too caught up in perfectionism.
October
Libra: Ruled by the scales, Libras search for balance, harmony, and peace, and have a strong sense of fairness but are often too idealistic.
November
Scorpio: Scorpios are mystical, intense, have a heightened sense of perception, and are in touch with their emotions but can be too obsessive.
December
Sagittarius: Those with the sign of the Archer are optimistic, spontaneous, intellectual, and love to explore and seek out truths even if it gets in the way of relationships.
The language of flowers is a great way to show someone how much you care about them in a visually stunning, fragrant, and beautifully fresh way. Sending someone a bouquet of their birth flower will always be a welcome gift.
Hopefully, you have found this chart of birth flowers, birthstones, and their meanings helpful. It's a useful guide in selecting flowers or other gifts for your loved ones. If you'd like to send a bouquet of flowers inspired by someone's birthstone color, then request our Designer's Choice option. One of our talented floral design professionals will create a unique, custom-designed bouquet of fresh blooms for the lucky recipient. Or, choose from our selection of expertly designed seasonal blooms. For all your flower needs, Mancuso's Florist is your go-to local florist for quality and exceptional service.