Favorites in Chocolate Strawberries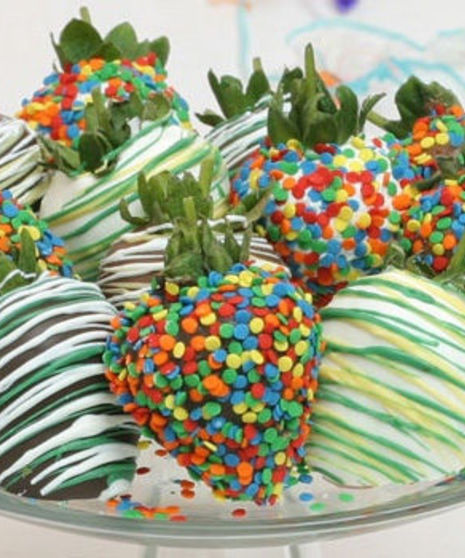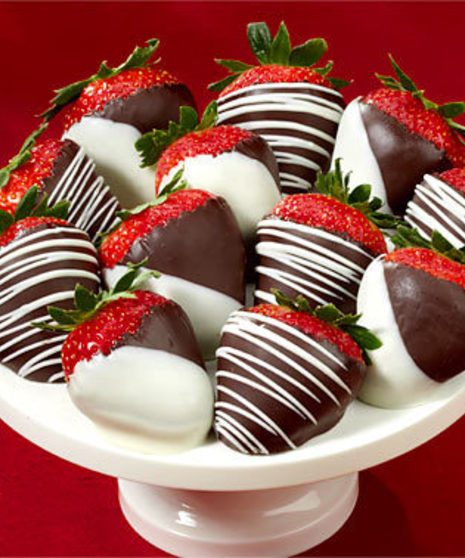 About

Chocolate Strawberries
Chocolate-covered strawberries are a favorite for many and can be shipped locally to St. Clair Shores, MI, surrounding areas, as well as anywhere in the USA.
Select from Ground, 2nd day, or next day service.
Sending chocolate-covered strawberries from Mancuso's Florist in Detroit, Michigan is a delightful way to combine the elegance of floral arrangements with the decadence of gourmet treats. Mancuso's Florist is renowned for their expertise in creating stunning bouquets, and their chocolate-covered strawberries are no exception. These treats are a perfect blend of artistry and taste, making them an ideal gift for a wide range of occasions.
Mancuso's chocolate-covered strawberries are a true testament to quality and craftsmanship. Each plump strawberry is hand-dipped in rich, velvety chocolate and meticulously adorned with various toppings, creating a symphony of flavors and textures. Whether you choose classic dark chocolate, white chocolate, or an assortment of flavors, these strawberries are a delectable indulgence that can make any moment extra special. By sending Mancuso's chocolate-covered strawberries, you're not only sending a delicious treat but also a work of edible art. Whether it's a romantic gesture, a birthday surprise, or a token of appreciation, these strawberries are sure to delight the lucky recipient in the Greater Detroit area. Mancuso's unique combination of floral arrangements and gourmet treats allows you to send a gift that is both visually stunning and incredibly scrumptious, leaving a lasting impression on your loved ones or clients.
A Word from Our Customers